£

25.00
Renewed Mind A3 Print - RAINBOW or MONOCHROME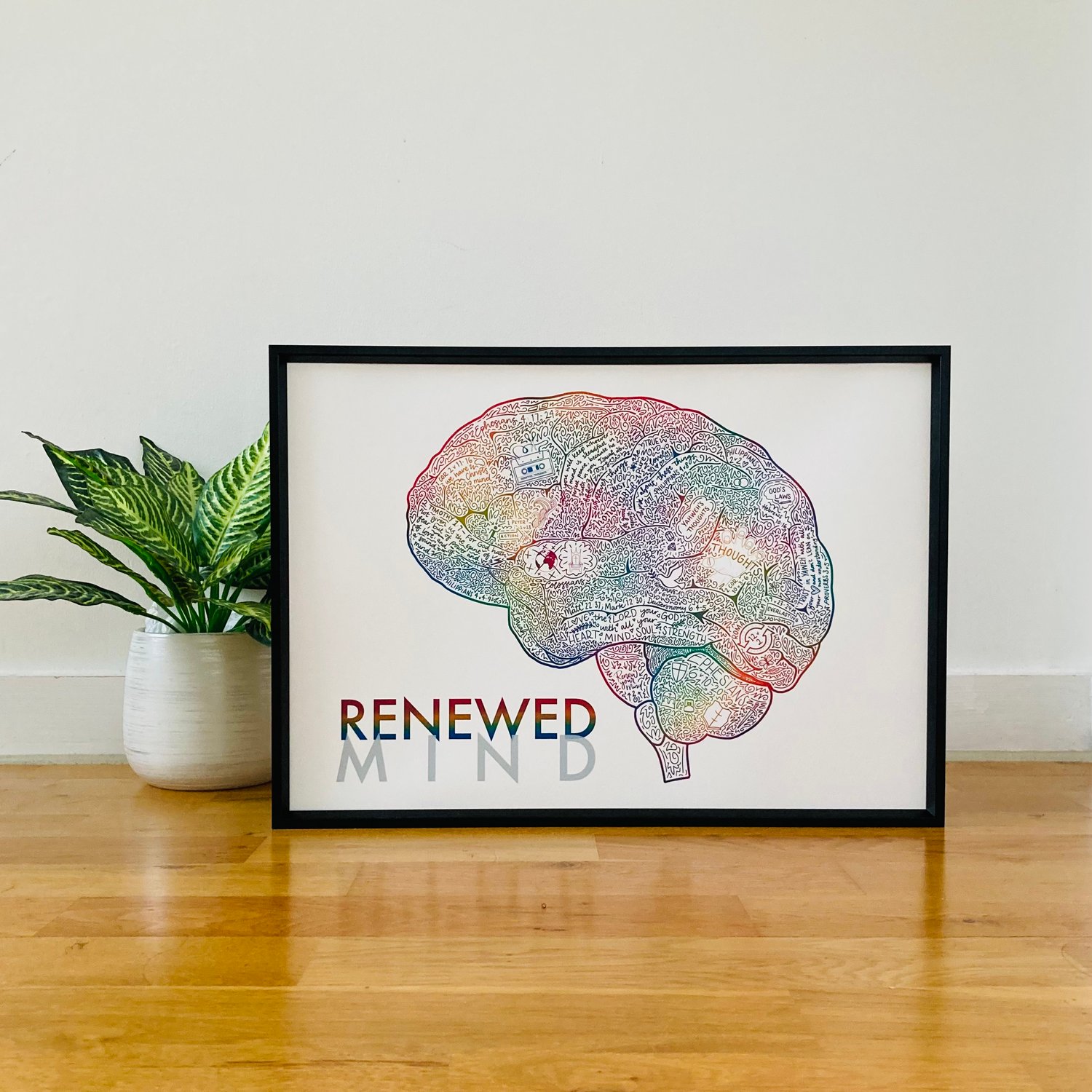 In recent times, society has become increasingly aware of the need to consider our mental wellbeing. This illustration is a study of scriptures relating to the mind and the way that we think. It is an appeal to keep renewing your mind as you follow God's instructions about your thought life by reading and knowing His Word.
The design features a brain and the words 'RENEWED MIND' at the bottom left of the page. Meditate on the scriptures, references and illustrations among the doodles inside the brain, and be prompted to do so whenever you see this print on your wall.
Available in A3 only, in two colour options - rainbow and monochrome.
- Dimensions - W297 x L420 mm - landscape.
- Monochrome and Rainbow colour options.
- Printed on quality 190gsm Bockingford Inkjet Watercolour paper which has a wonderful texture.