£

5.00
Christmas Card Multi-pack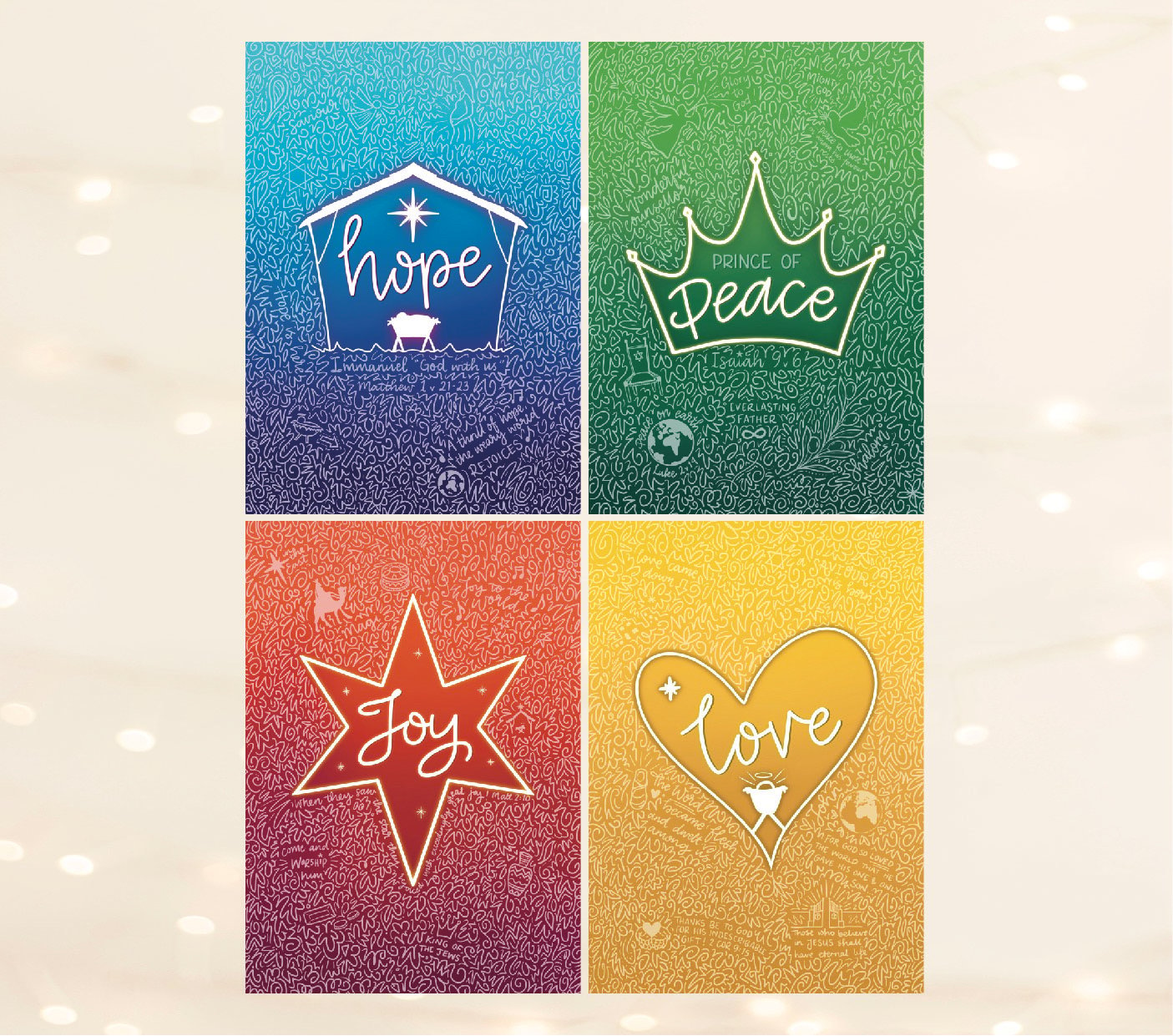 A bright and cheery selection of cards telling the Christmas story. Each one features an image that depicts an aspect of Jesus' birth and foretelling of his coming, with the associated words of Hope, Peace, Joy, Love.
Words and pictures are hidden among the doodles around the outside of each feature image.
On the back is the relevant scripture verse.
Hope - 'Behold, the virgin shall be with child, and shall give birth to a son. They shall call his name Immanuel", which means, "God with us." Matthew 1 v23.
Peace - 'For a child is born to us. A son is given to us; and the government will be on his shoulders. His name will be called Wonderful Counsellor, Mighty God, Everlasting Father, Prince of Peace.' Isaiah 9 v6.
Joy - 'When they saw the star they rejoiced with exceedingly great joy.' Matthew 2 v10.
Love - 'For God so loved the world, that he gave his only born Son, that whoever believes in him should not perish, but have eternal life.' John 3 v16.